×
Anyone, 6 months of age and older, is eligible to receive the COVID-19 vaccine. Find your nearest vaccination location at vaccines.gov
×
Due to the Covid-19 pandemic, there is limited access to the Board's offices. All filers should use electronic filing by following the "Clerk's Office And COOL" pull down screen below or the link below.
Please direct any questions to the Clerk's Office at 312-814-3620. Clerk's Office And COOL
×
We Moved! As of June 1, 2022, the Board's Chicago office address is 60 E. Van Buren St., Ste. 630, Chicago, IL 60605 Click this link for current information on meeting locations and access: Title 2 Administrative Rules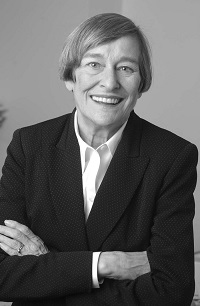 Barbara Flynn Currie recently retired from the Illinois House of Representatives. Barbara served as House Majority Leader, the first woman to hold the post. She sponsored the state's first Freedom of Information Act and the Illinois Earned Income Tax Credit. She was a champion for clean air and water; she spearheaded reforms in state funding for public education and in the juvenile justice system. She's been honored by many organizations including the Illinois ACLU, Planned Parenthood, Illinois AFL-CIO, Illinois Environmental Council, Friends of the Parks, the Illinois Council Against Handgun Violence and the Illinois Campaign for Political Reform. Barbara earned her A.B. and M.A. degrees from the University of Chicago.