×
Anyone, 6 months of age and older, is eligible to receive the COVID-19 vaccine. Find your nearest vaccination location at vaccines.gov
×
Due to the Covid-19 pandemic, there is limited access to the Board's offices. All filers should use electronic filing by following the "Clerk's Office And COOL" pull down screen below or the link below.
Please direct any questions to the Clerk's Office at 312-814-3620. Clerk's Office And COOL
×
We Moved! As of June 1, 2022, the Board's Chicago office address is 60 E. Van Buren St., Ste. 630, Chicago, IL 60605 Click this link for current information on meeting locations and access: Title 2 Administrative Rules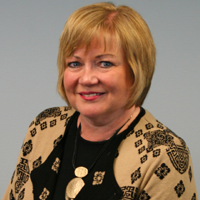 Board Member Santos was appointed to the Board by Governor Bruce Rauner in December 2016. Before joining the Board, Ms. Santos served 20 years as an elected Commissioner of the Metropolitan Water Reclamation District of Greater Chicago. During her tenure, she was instrumental in the development of the District's Stormwater Management Program. She also served as the District's representative on the City of Chicago's Public Building Commission where she was involved in the construction of numerous schools, libraries, and police and fire stations.
Ms. Santos earned a Bachelor's Degree in Political Science, Summa Cum Laude, as well as a Master's Degree in Political Science and Public Policy from Northeastern Illinois University. Ms. Santos resides in Chicago.