×
Due to the Covid-19 pandemic, there is limited access to the Board's offices. All filers should use electronic filing by following the "Clerk's Office And COOL" pull down screen below or the link below.
Please direct any questions to the Clerk's Office at 312-814-4925. Clerk's Office And COOL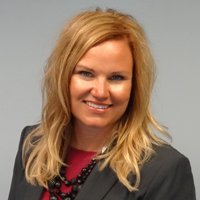 Board Member Carter has over 15 years of extensive experience in the field of environmental law and policy. Before joining the Board, Brenda was the Deputy Executive Director of the Illinois Environmental Regulatory Group (IERG). As Deputy Executive Director, she was actively involved in regulatory and legislative processes, strategic planning, and policy analysis for IERG and its member companies. Prior to becoming IERG's Deputy Executive Director, she served as IERG's Project Manager. In that capacity, Brenda represented the interests of IERG's members before the Illinois EPA and other State and Federal agencies to develop environmentally-sound laws and policies, particularly in the areas of water quality standards and permitting, greenhouse gases, and environmental justice. Brenda served in the Illinois Air National Guard in the Security Forces Unit for 8 years, and honorably discharged in 2002. Brenda has a Master's in Environmental Studies from the University of Illinois at Springfield.